BATTLE OF THE BADGES BLOOD DRIVE
03/24/2021
PLEASE CONSIDER JOINING THE SHERIFF'S OFFICE FOR THE ANNUAL BATTLE OF THE BADGES BLOOD DRIVE AND HELP US SAVE LIVES
May 13th from 12:00 to 6:00 P.M.
Leavenworth County Justice Center
In honor of National Police Week the Leavenworth County Sheriff's Office is again participating in the Battle of the Badges Blood Drive. The goal is to beat the 2020 blood drive collection of just over 80 units of blood. To help us please schedule an appointment on May 13th by calling 1-800-733-2767, or visiting RedCrossBlood.org or clicking HERE.
All assistance with this very important public service is greatly appreciated.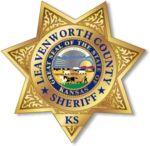 In Partnership with our Community